15. Danny Zuko From Grease & Edna Turnblad From Hairspray
John Travolta has such distinct voice and face that it is still pretty easy to see this is that same actor.
However, Grease was filmed when Travolta was just 23, and Hairspray was shot almost 30 years later. Travolta aged during that time, but with all those prosthetics, that wouldn't show.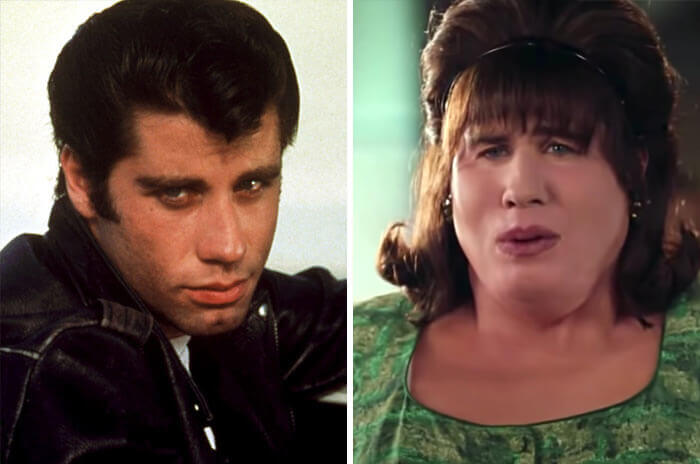 Travolta looked ridiculous as a woman, which made his character all more hilarious.
Sure, if no one said it was John Travolta under all the padding and prosthetics, we wouldn't have guessed it was him, but with closer look, you can see that his eyes give him away.
16. Sheila From Shameless & Debbie From Addams Family Values
Joan Cusack has had many memorable roles over years, and for most part, she usually looks pretty similar in every part.
When she played Sheila in Shameless, she had her signature brown bob, but there was 1 role that some people don't recognize her for because she looked drastically different.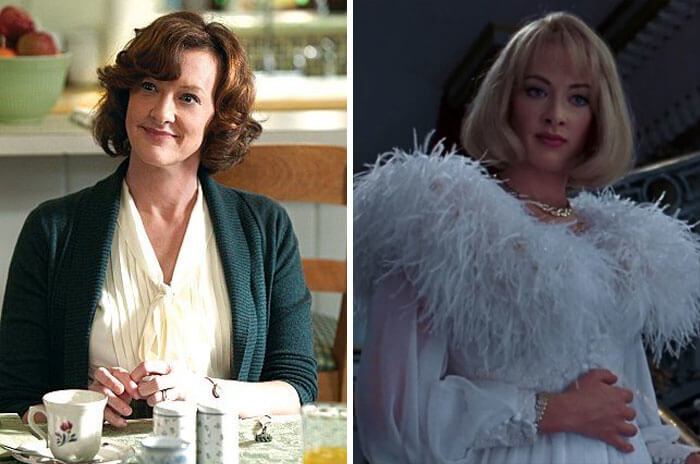 When Cusack portrayed Debbie in Addams Family Values, she ditched her signature brown locks for light blonde bob. It's crazy how changing your hair color can make you look like a different person. She was incredible in that role, proving she is such a diverse actress.
17. Rose From Titanic & Jeanine From Divergent
Kate Winslet will forever be known for her role as Rose in Titanic. It was truly the movie of '90s, & she convinced us that she was born to play it. Therefore, when she traded in her signature red hair for blonde bob in Divergent, it had fans puzzled.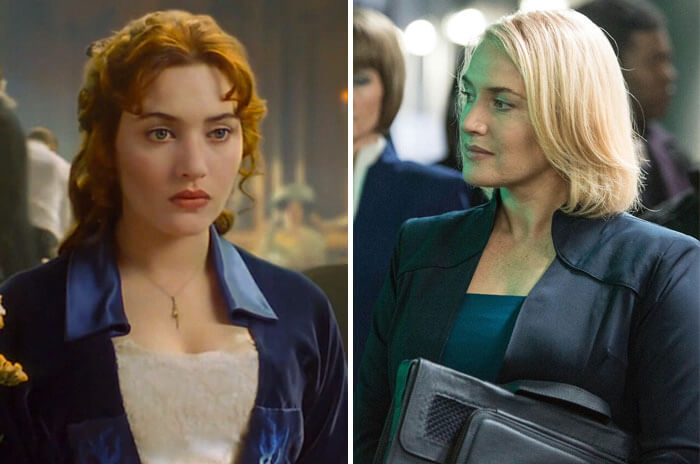 It's almost as if Winslet doesn't age. We should all be trying whatever skin regimen she is using.
Most people don't remember her in Divergent even though she is such a powerful actress. Maybe she loses some of her memorability when she changes her hair color.
18. Troy Bolton From High School Musical & Ted Bundy From Extremely Wicked, Shockingly Evil, Vile
If you didn't have a poster of Troy Bolton on your wall in middle school, were you really High School Musical fan? Zac Efron stole teenage girls hearts when he got his big break on Disney Channel, & he has continued to make us swoon no matter what role he takes on.
in 1 of his most recent films, he plays the prolific serial killer, Ted Bundy.
Even though we are supposed to hate & fear him, we can't help but look at him as just Zac Efron. Although he might not look drastically different, he has definitely grown up from boy to a handsome man.
19. Adam Maitland From Beetlejuice & Larry Quinn From Cat In Hat
Alec Baldwin usually plays the character we love to hate.
However, in Beetlejuice, Adam Maitland is sweet & wants everyone to like him. This was earlier in Baldwin's career, so he looked much younger and fitter. Flashforward 20-something years, and he had aged quite a bit in Cat in the Hat.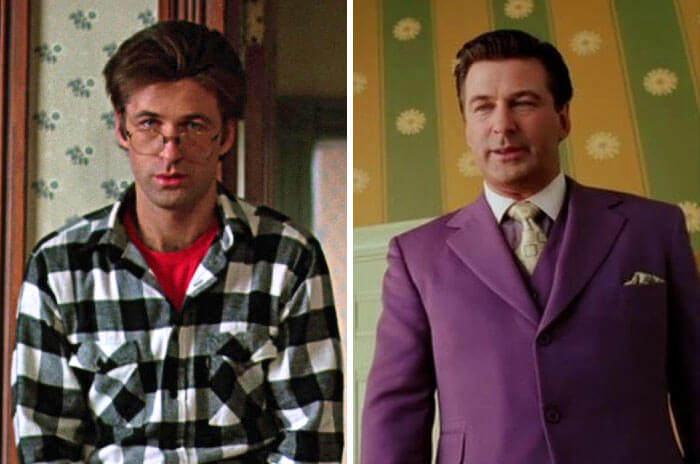 As Larry Quinn, Baldwin was boyfriend who wanted to send his girlfriend's son to military school no matter what he had to do. This is type of character we associate with Baldwin, and it's hard to see him in a role where he is actually the good guy.
20. Brixton Lore From Hobbs & Shaw, Macavity From Cats
Idris Elba is 1 of the most dreamy men on television, & he always transforms for roles he is given.
In Hobbs, he plays Brixton Lore, and he looks like his usual self, so it's easy to identify him. When he transformed for Cats we had no idea he was, even while watching that movie.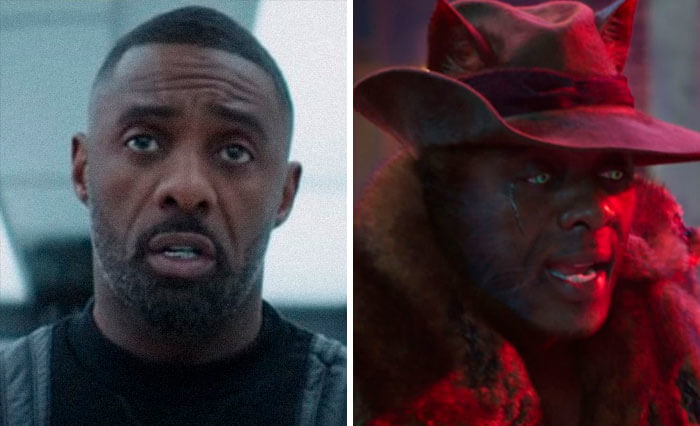 Like most people, Elba probably wants to forget about his role in Cats because it was such flop. He played Shaw and Macavity, between makeup and costume, it looks nothing like Elba. Maybe it's a good thing people don't believe that these 2 are played by same actor.
21. Sirius Black From Harry Potter & Zorg From Fifth Element
Gary Oldman is an incredible actor who won our hearts over as Sirius Black in Harry Potter and Prisoner of Azkaban.
He made us laugh, scream, & cry throughout the series, and it's hard to imagine this man as evil man who is willing to do whatever it takes to reach his goals.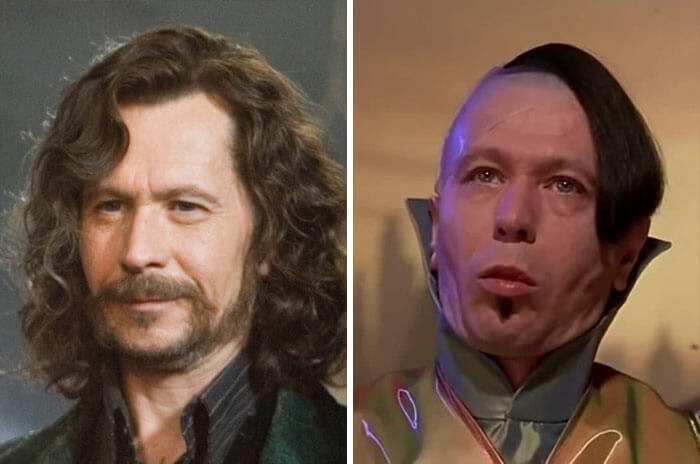 In 1997 sci-fi film Fifth Element, Oldman plays Zorg with his futuristic hairstyle & evil persona. This character seems like he would be on Lord Voldemort's side rather than in Order of Pheonix. Oldman is transformative actor, and we still refuse to believe this is same person.